Larder beetle Extermination
We are the experts!
Description
Like ladybugs, larder beetles belong to the coleoptera order. They are recognizable for the broad yellowish band with black spots that spans their first set of wings. There is a second pair of transparent wings that will deploy when the beetle flies, but otherwise this set stays folded and hidden away.
Detection and prevention
Larder beetles like goods containing fat, oil or other animal substances. You may spot their larvae or hairy exoskeleton (skin they shed during the moulting process) on smoked meats (ham, bacon, sausages), cooked meat and fish, dried beef, cheese, animal feed, feathers, animal skins, naturalized animals, other insects (dead or alive) and grains. To deter larder beetles, weather strip or caulk windows and doors and install good screens.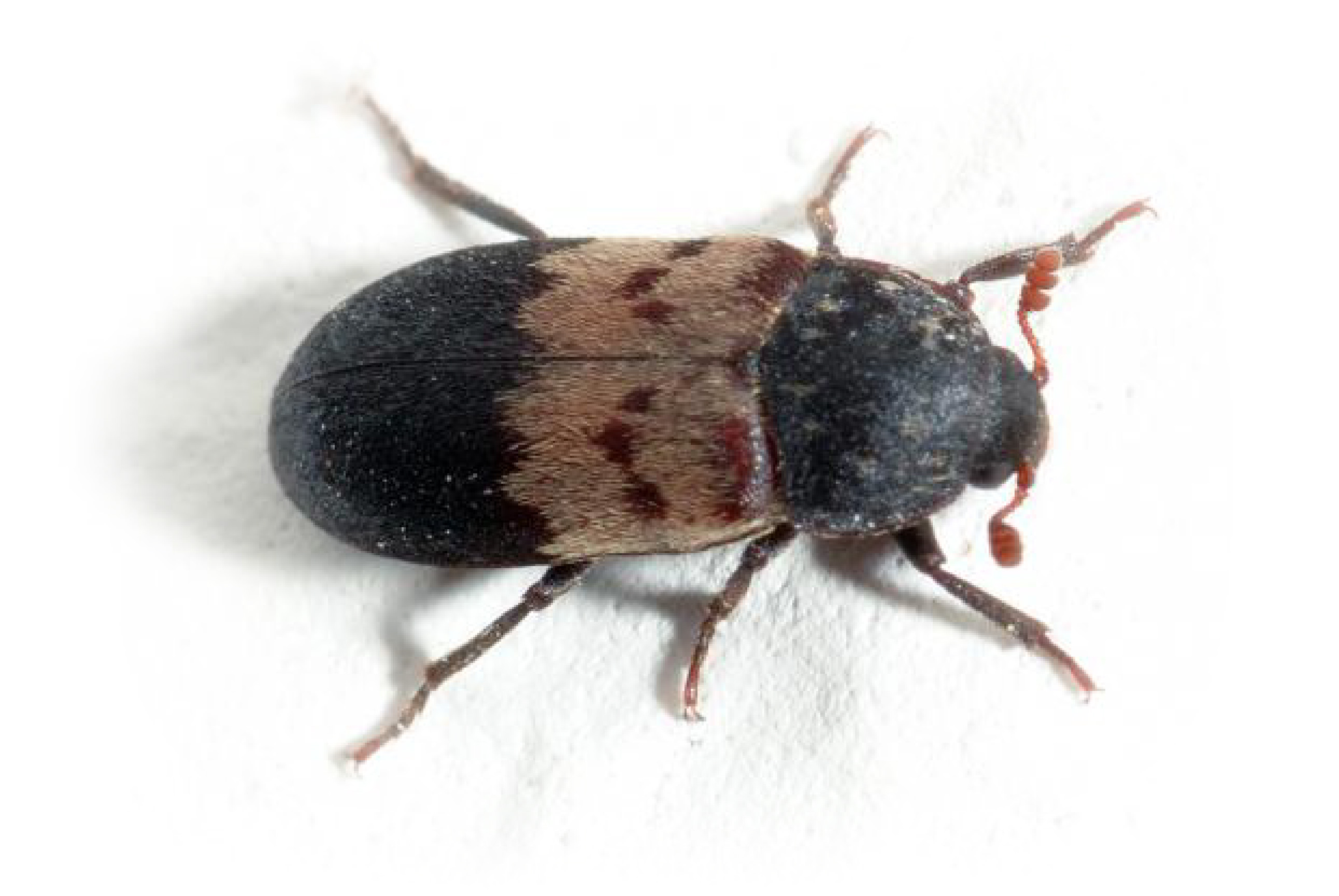 ANONYMOUS VEHICLES
Unidentified vehicles for a discreet presence in your neighborhood.