Beetle Extermination
We are the experts!
Description
The confused flour beetle belongs to the coleoptera family and is sometimes mistaken for the saw-toothed grain beetle. Its colour varies from brown to reddish brown, its body is usually 3mm long, and it produces white-beige larvae of approximately 6mm in length.
Detection and prevention
The confused flour beetle is a pantry beetle and although it moves quickly, it does not have wings. Thanks to its small size and crushing jaws, it can even tear into sealed packages. Adults and larvae feed on anything floury, including grains, cookies, oatmeal, rice, etc. They can be found in food warehouses, bakeries and even sometimes in our kitchens. It is important to immediately eradicate this type of beetle as they have a very quick reproduction cycle. If you have an infestation in your pantry, contact the specialists at Guet-Apens Extermination immediately.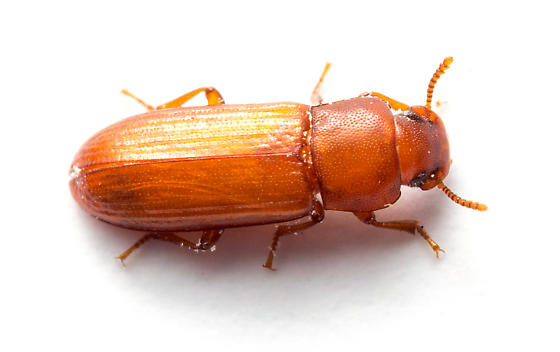 ANONYMOUS VEHICLES
Unidentified vehicles for a discreet presence in your neighborhood.